VolunteerSpot on the Go!
Smartphone Sign up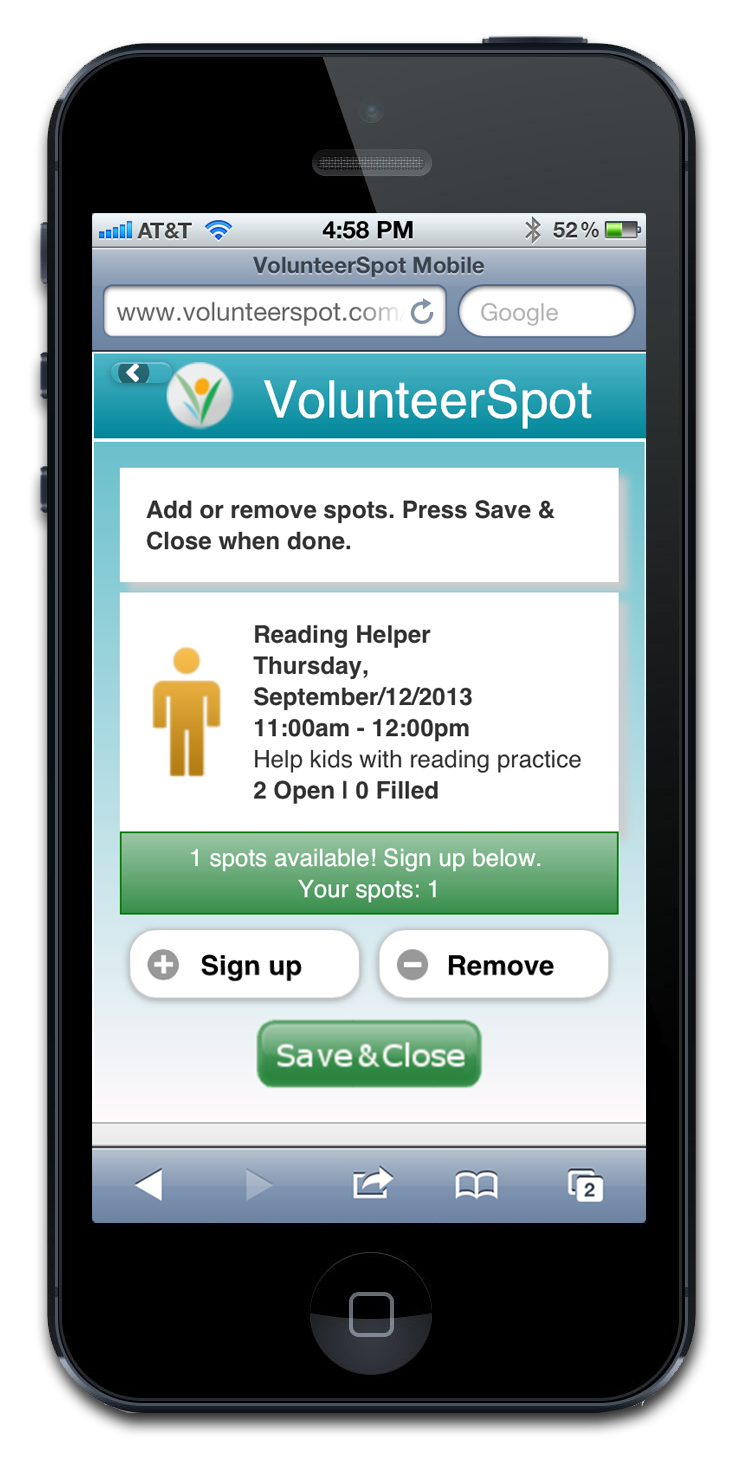 VolunteerSpot's mobile website makes it a snap for volunteers, parents & participants to sign up on the go from any smartphone. Click a signup link and get routed automatically to screens formatted for mobile. No apps to download. Easy!
iPad Clipboard by VolunteerSpot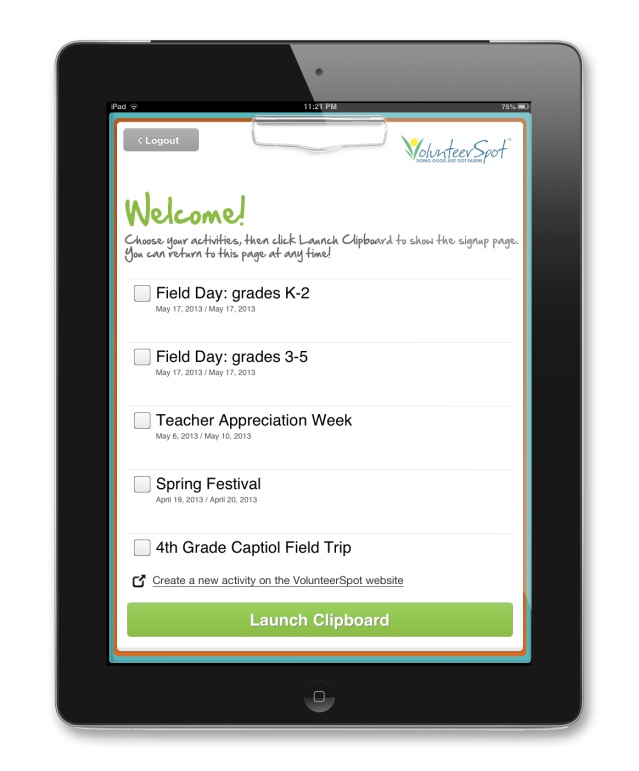 Signups in person, quick and easy! Turn your iPad into an Intelligent Clipboard sign up sheet — powered by VolunteerSpot.